UPCOMING JUNE 2018 - OVERTOON NEWSLETTER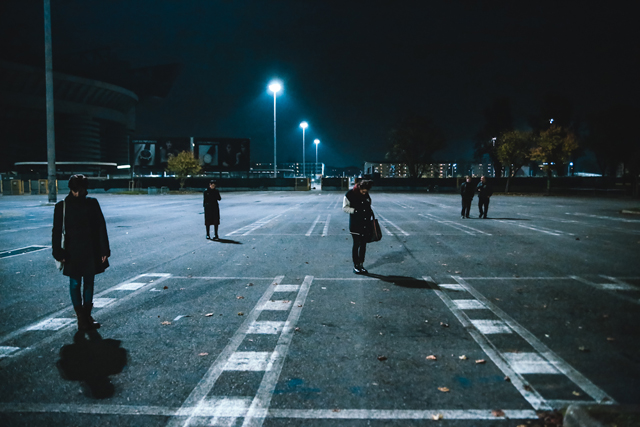 Night Walks by Davide Tidoni (c) Michela Di Savino

NIGHT WALKS BY DAVIDE TIDONI IN RICHMOND
Night Walks consists of a series of sound performances and listening pieces presented in outdoor spaces at night. The activities will be based on Davide Tidoni's current research on sound, space, body, and the staging of specific actions that involve the use of microphones and loudspeakers. Each night will have its own program and will be designed in relation to the encountered spaces.

Sound Arts Richmond, festival
Night Walks by Davide Tidoni
The Branch Museum of Architecture and Design in Richmond, USA 2501 - Monument Ave
From 14 June 2018 to 16 June 2018
---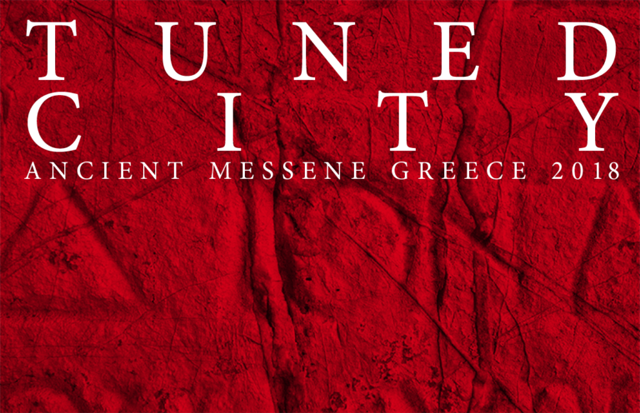 TUNED CITY IN ANCIENT MESSENE
Tuned City's previous milestones Berlin 2008, Tallinn 2011, and Brussels 2013 used to take place in central European metropolises. This year, Tuned City visits Ancient Messene June 1st – 3rd and seeks out the exemplary 'ideal city', the ancient Greek polis. The archaeological site and active excavation with all it's layers of history is the ideal place to reflect about 'city as a construct' and explore the sensual aspects of space as well as social and political dimensions of the city.
Sound artists, performers and researchers meet for two weeks in the ancient place to establish a dialogue between the ruins that once hosted a vibrant city to be inspired by its conception and history, traces and findings and the special atmosphere. Several current and past Overtoon resident artists take part: Justin Bennett, Yann Leguay and Franziska Windisch.

Tuned City Messene 2018, festival
in Ancient Messene, Greece
From 1 June 2018 to 3 June 2018
A performance in different acts by BMB con. (Justin Bennett and Roelf Toxopeus)
Headcrash by Yann Leguay
Acts of Listening by Franziska Windisch
---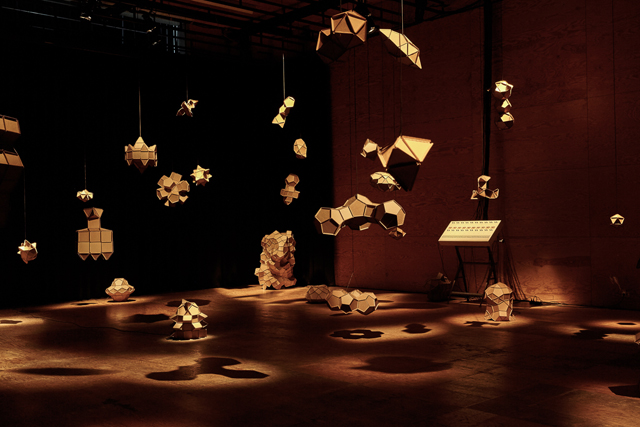 Polyhedra by Floris Vanhoof (c) We Document Art
LAST DAYS THE FLUID COMPUTER IN TURNHOUT

The Fluid Computer, solo show
Polyhedra by Floris Vanhoof
de Warande in Turnhout, Belgium - Warandestraat 42
From 5 May 2018 to 27 May 2018
---
GENERAL DATA PROTECTION REGULATION
On Friday May 25, 2018, the general data protection regulation (GDPR) will take effect. Overtoon wants to ensure that you, as a recipient of information about our activities and projects, can feel safe with how we handle your personal data. We do not use your information in any other way than to inform you about our activities and our projects. Your information is not forwarded to any third party.
If you wish to be removed from our mailinglist you can easily do this now by pressing the 'unsubscribe' link at the bottom of this newsletter. You can unsubscribe at any time from our newsletters by sending an email to mailing@overtoon.org. In case you take no action, we will continue to send our newsletters to this email address.